Many of our clients introduce us to their friends after using our services. And we are very thankful for this. After months of research and discussion, we decided to start the affiliate program, and this feature has been launched on SourcinBox APP. Here's the quick introduction of how it works.
Step 1. Log in your SourcinBox APP account, and enter Affiliate Page.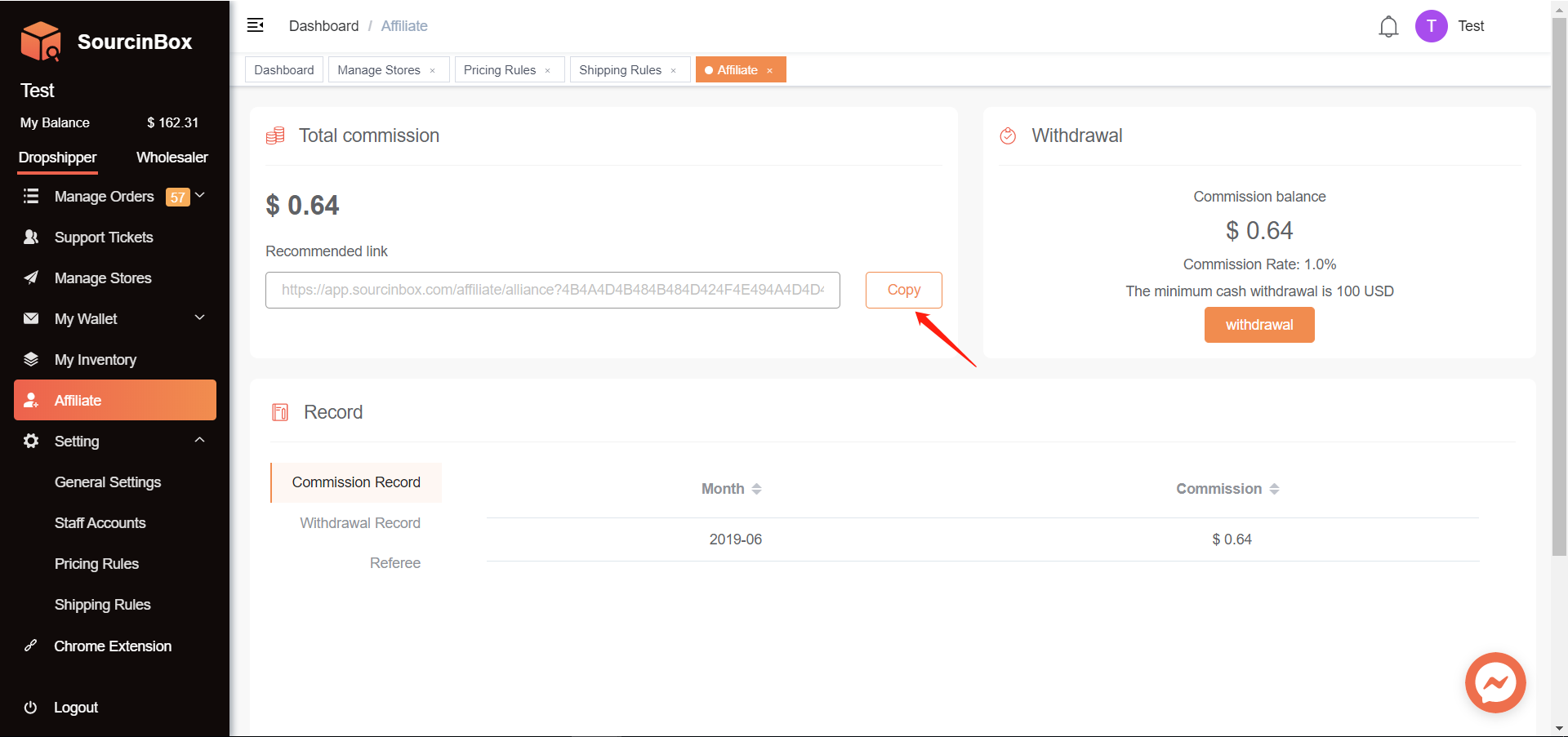 Step 2. Copy your affiliate link then send it to your friends.
Step 3. Check the Referee tab on Affiliate page after your friend is registered successfully.
Step 4. You will constantly get 1% commission from the purchase amount of your friends'.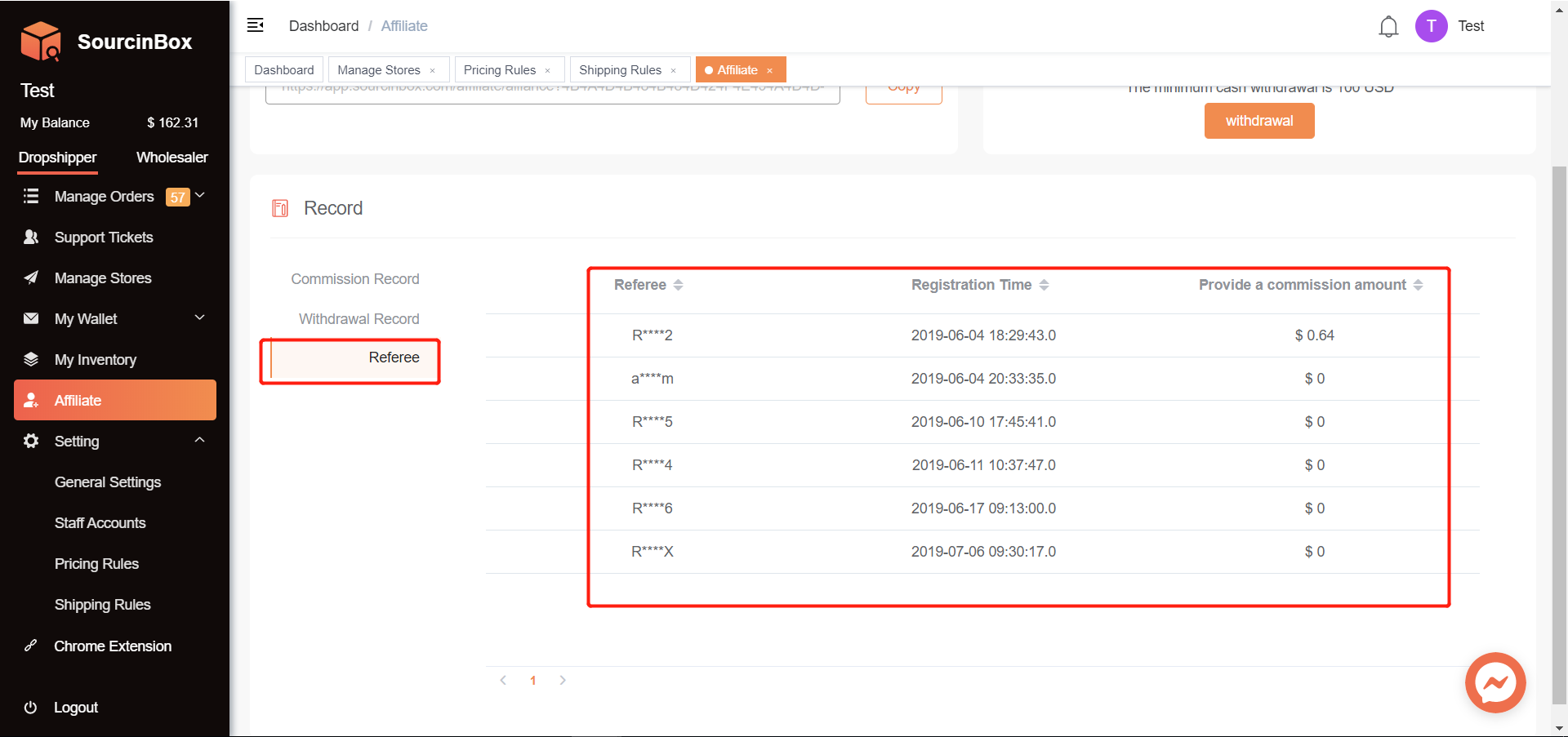 Step 5. You could transfer the commission to your app account balance, PayPal or Payoneer when there's more than $100 on your commission balance.
Your friends will enjoy our services. We will get more business. You will get your commission. It is multi-win, and let's make our business bigger and bigger.

Please remember, the affiliate commission is only recognized valid when a referrer introduces other stores/ SourcinBox accounts that are not owned or partially owned by the referrer to place orders on SourcinBox. In cases when we realize the referrer actually owns or partially owns the introduced stores/ SourcinBox accounts, the affiliate commission is invalid and will NOT be given.