You are able to split the orders on SourcinBox app. Please check it out in the video below.
1. Click "SourcinBox Orders - Split".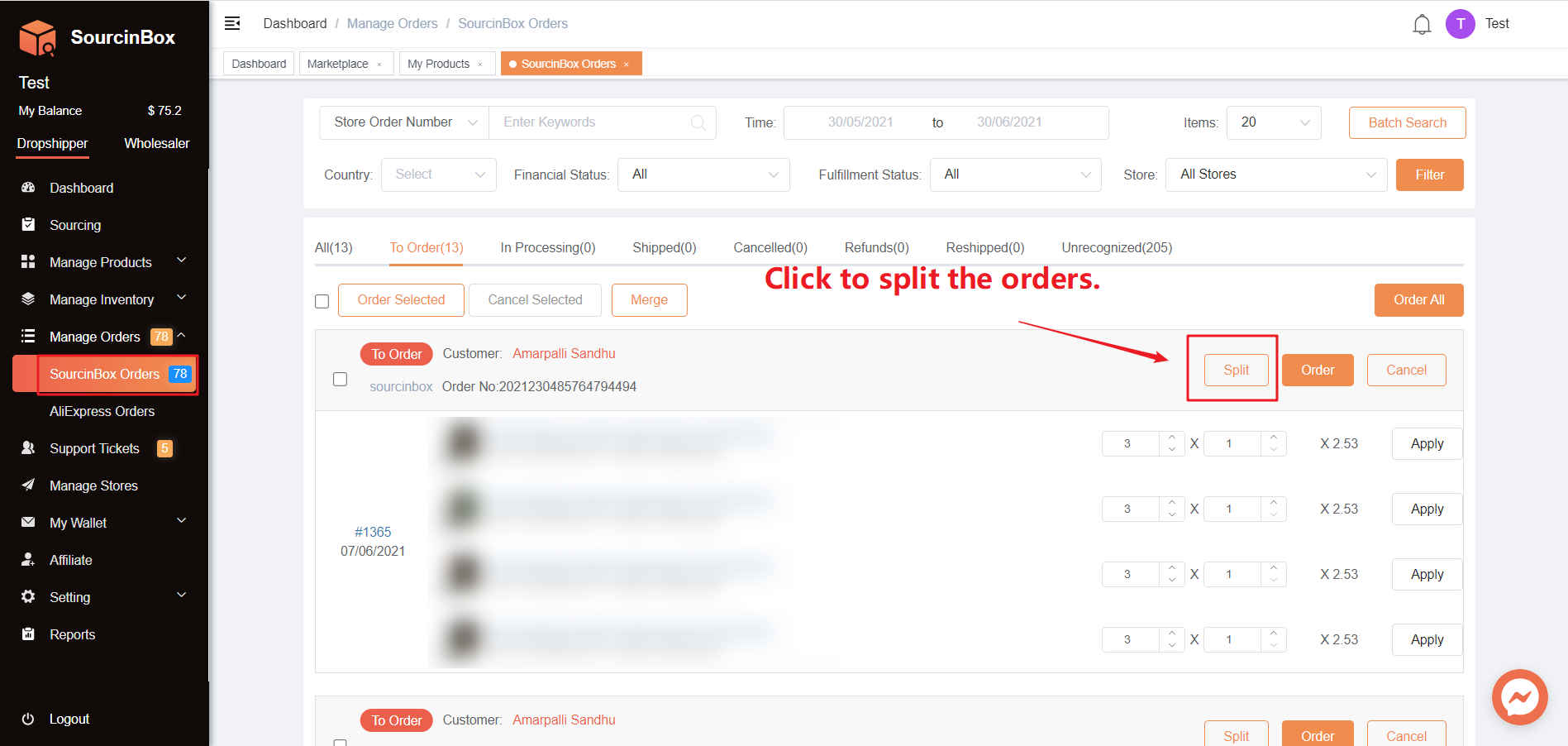 2. Add a suborder first.
If you want to split the orders into multiple orders, you can add multiple suborders.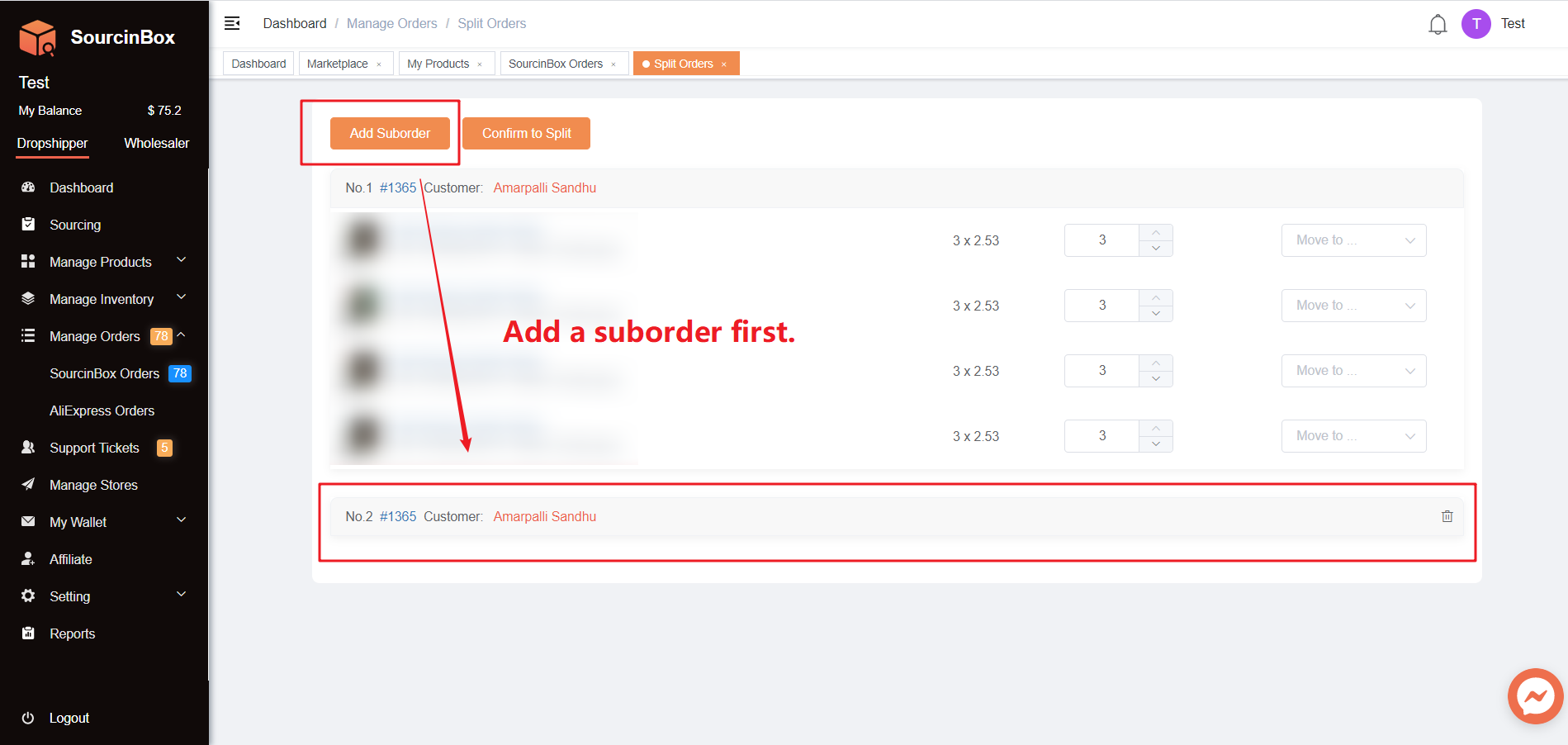 3. Choose the number of orders to be separated and the suborder.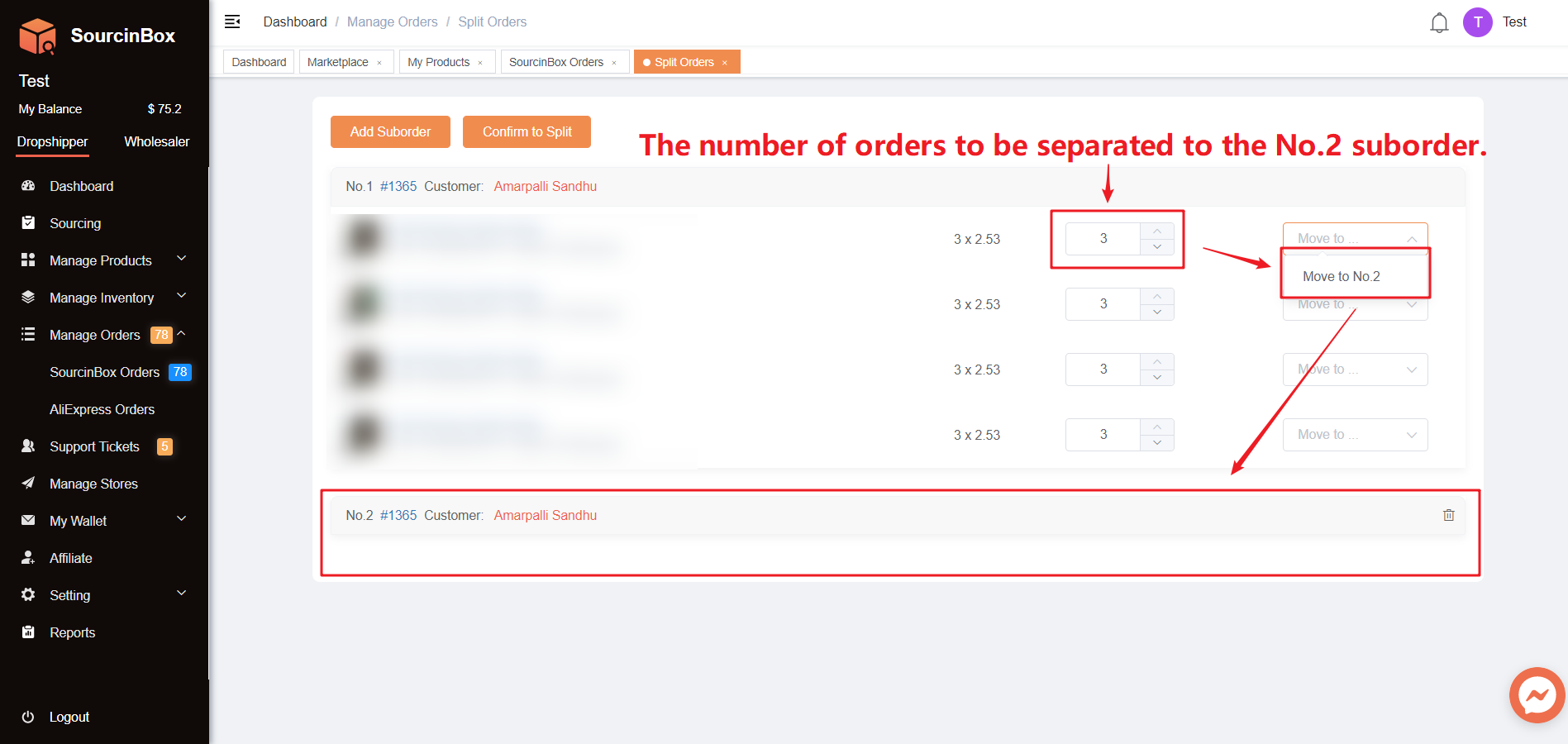 4. Confirm to split.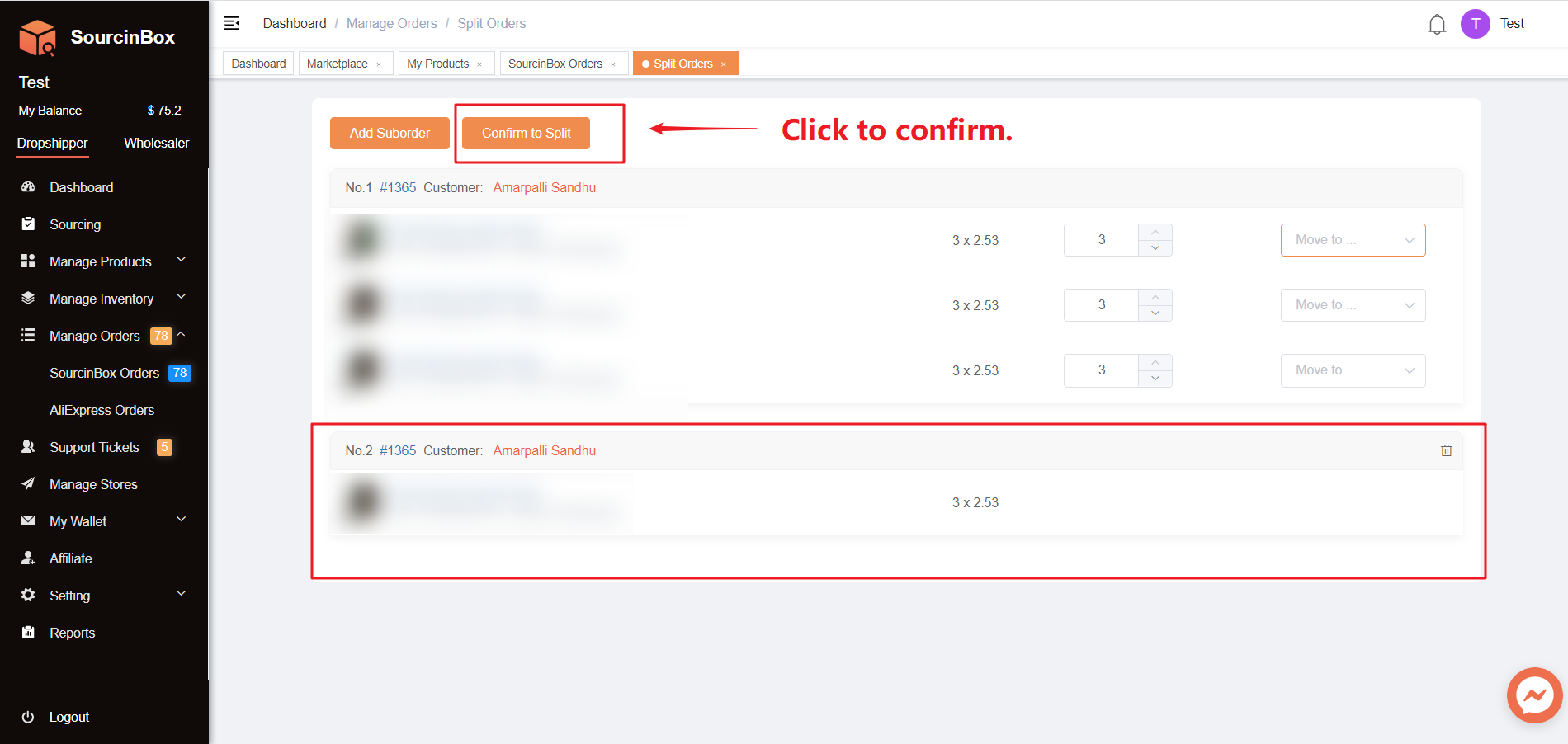 If you are getting separated orders placed by the same customer, you can try to merge these orders into one order by following the steps in our blog.