Many dropshippers would like to use other tracking URLs instead of the 17track URL to send tracking information to their customers. We therefore enable you to choose or customize whichever URL you want to use on SourcinBox app.
Please check the steps below: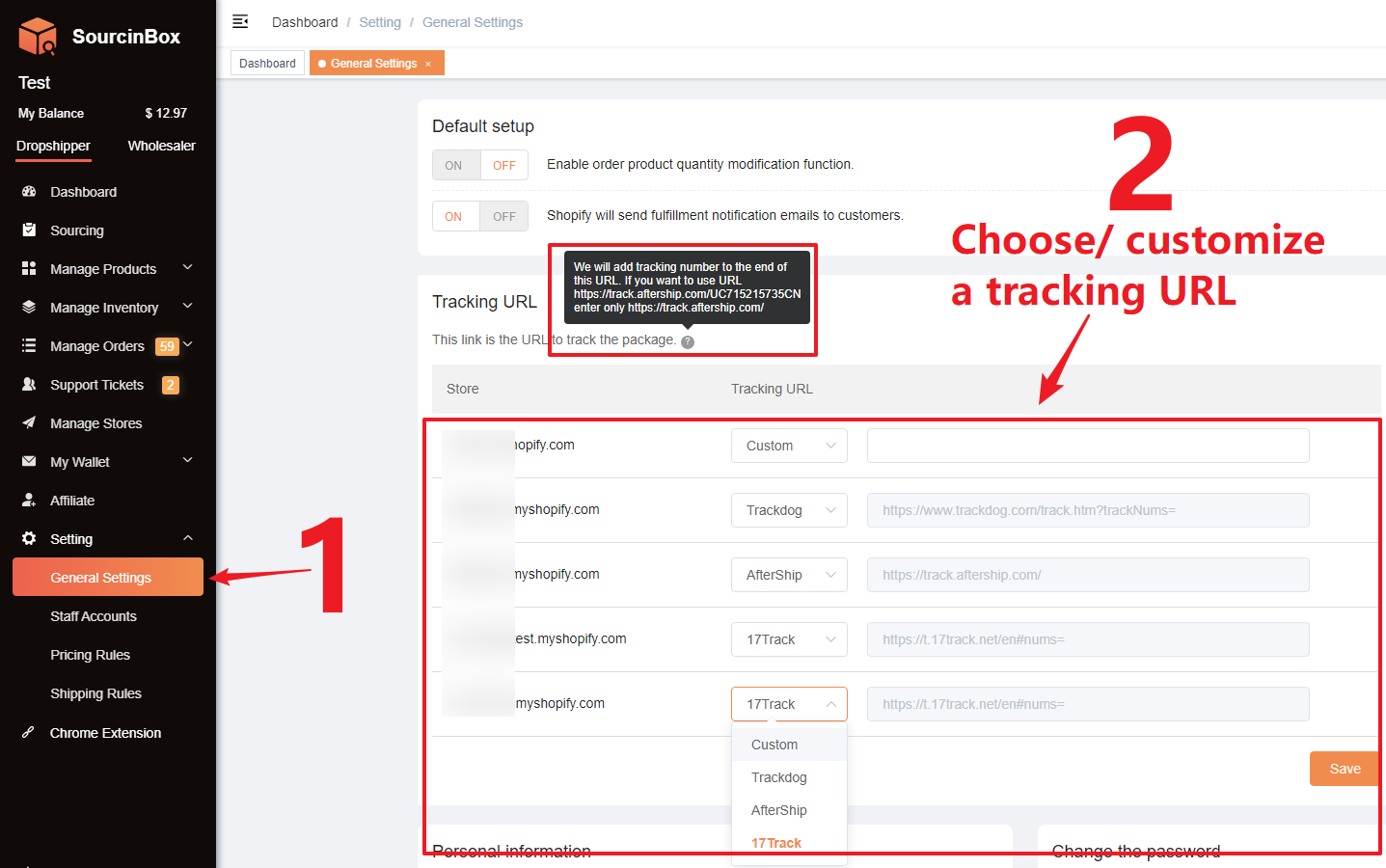 You could choose different tracking URLs for different stores connected with SourcinBox app.