If you are an online dropshipping store owner, you must have been confused about choosing a profitable dropshipping niche.
A good niche can help you build a clear audience and marketing ideas. Then it would be easier for you to choose better products. However, choosing the right dropshipping niche is not that easy for a dropshipping beginner.
Don't worry. Some reliable online tools allow you to analyze dropshipping niches and products for your online store.
This article will also tell you what you should pay attention to after you find the best niche and products. Like price ranges, dropshipping suppliers, and shipping times.
FindNiche is a powerful niche analytical tool that finds you the most profitable dropshipping niches on Aliexpress and Shopify.
Dropshipping Niches. FindNiche gives you a list of the 20 best winning dropshipping niches. You can find the most profitable dropshipping niches on a daily basis.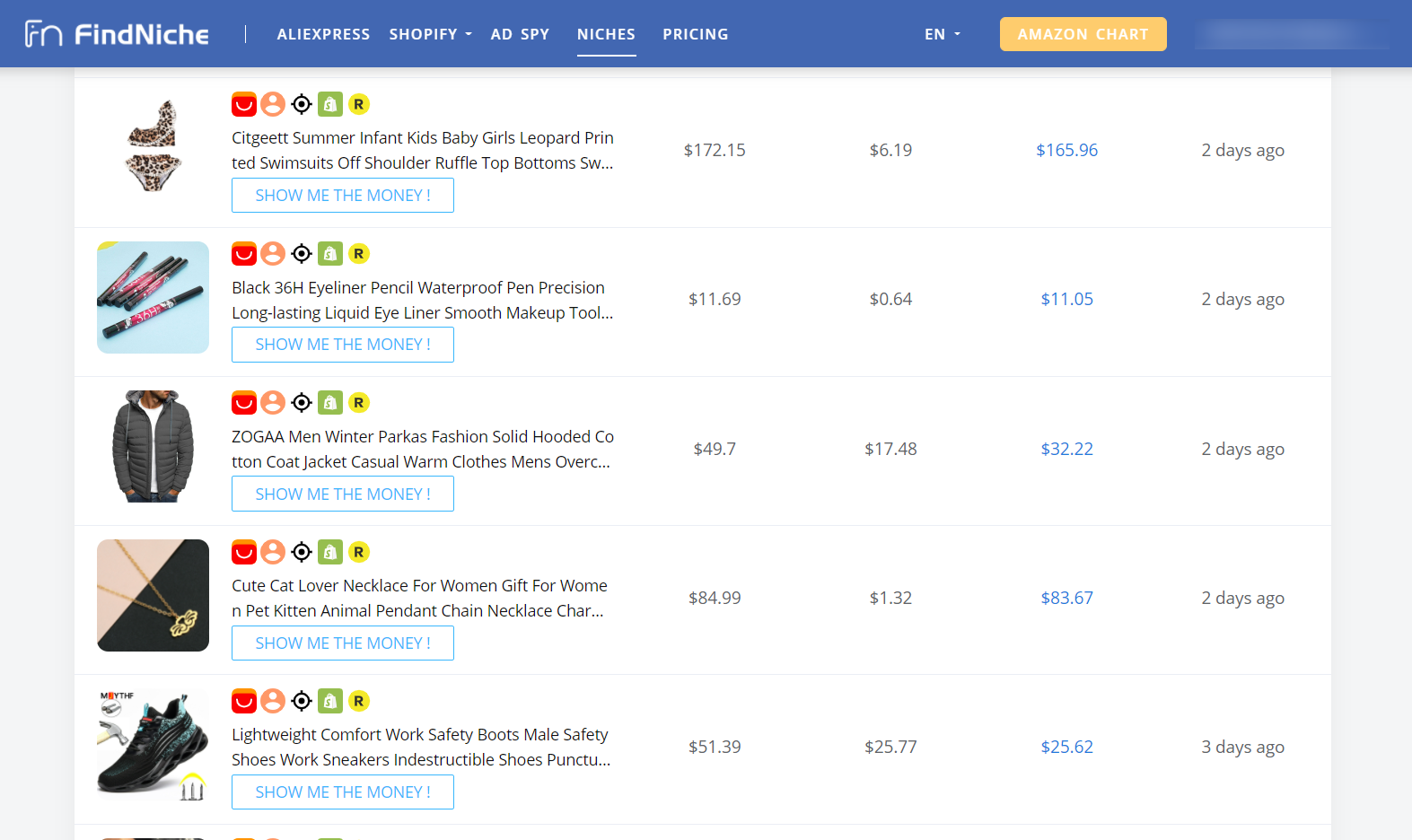 Advanced Product Filter.
With over 20 search options, you can easily find a niche product by categories, order number, order growth, top country, or custom filters in the Product Database.
The advanced product filter can keep you ahead knowing winning dropshipping niches with high profits, high demand or performance rising.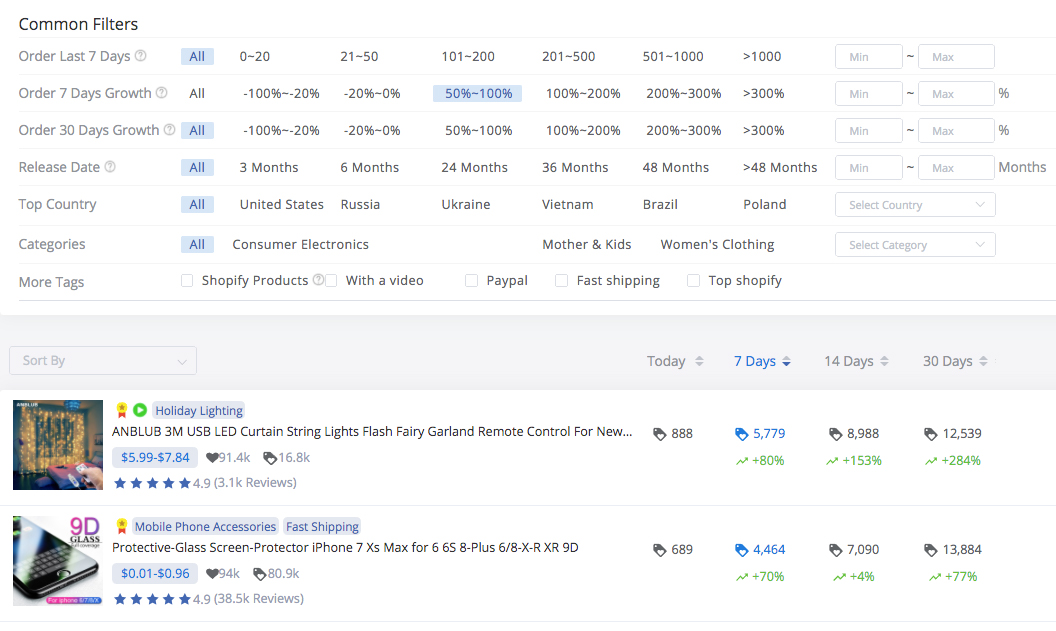 AliExpress & Shopify Product Analysis. You can quickly check the products' information below: price, reviews, orders, the country/ region with the highest sales volume, last month sale historical records, whether there is a video, whether it supports ePacket, whether it can be dropshipped, which Shopify stores or other online stores are selling these products.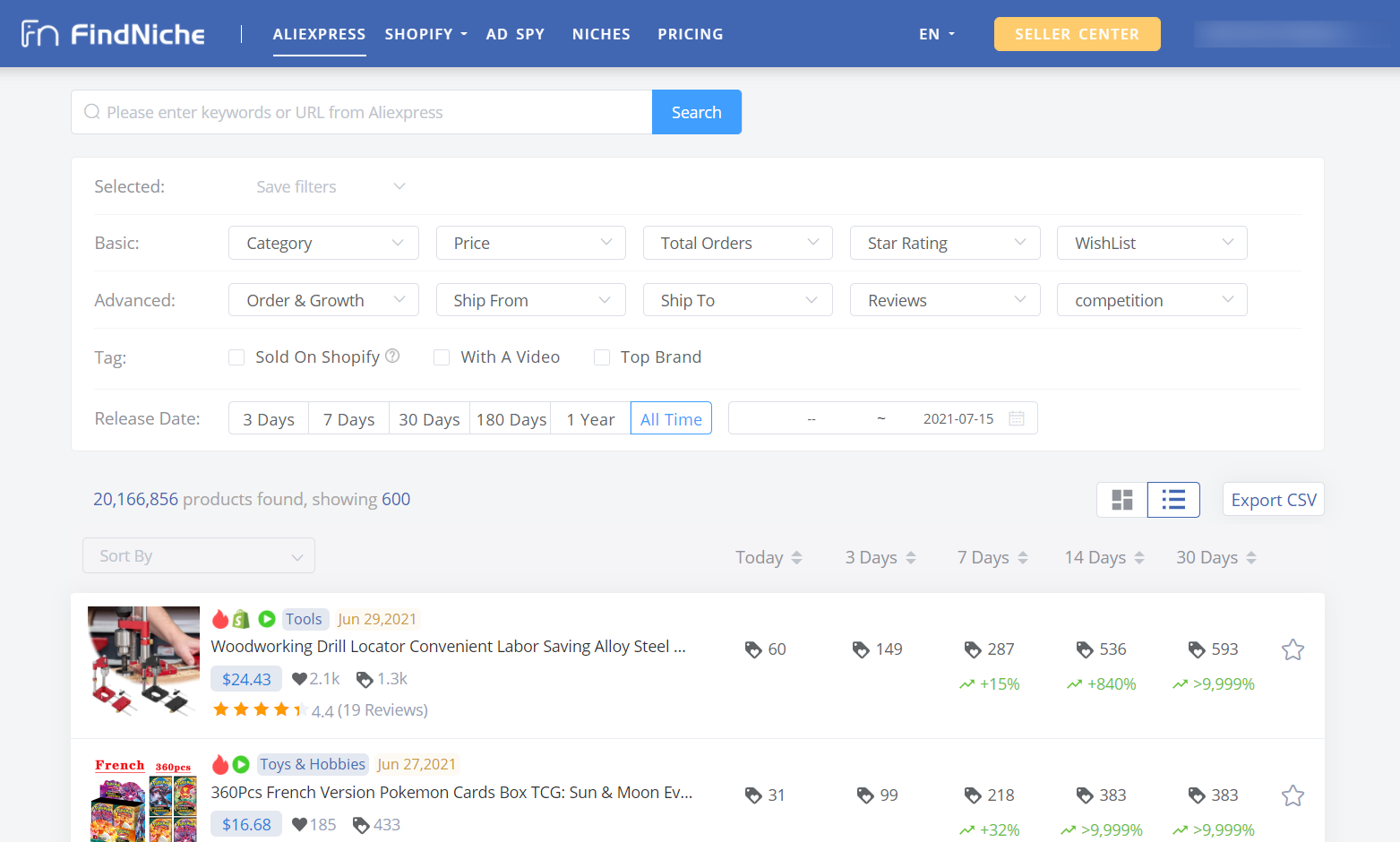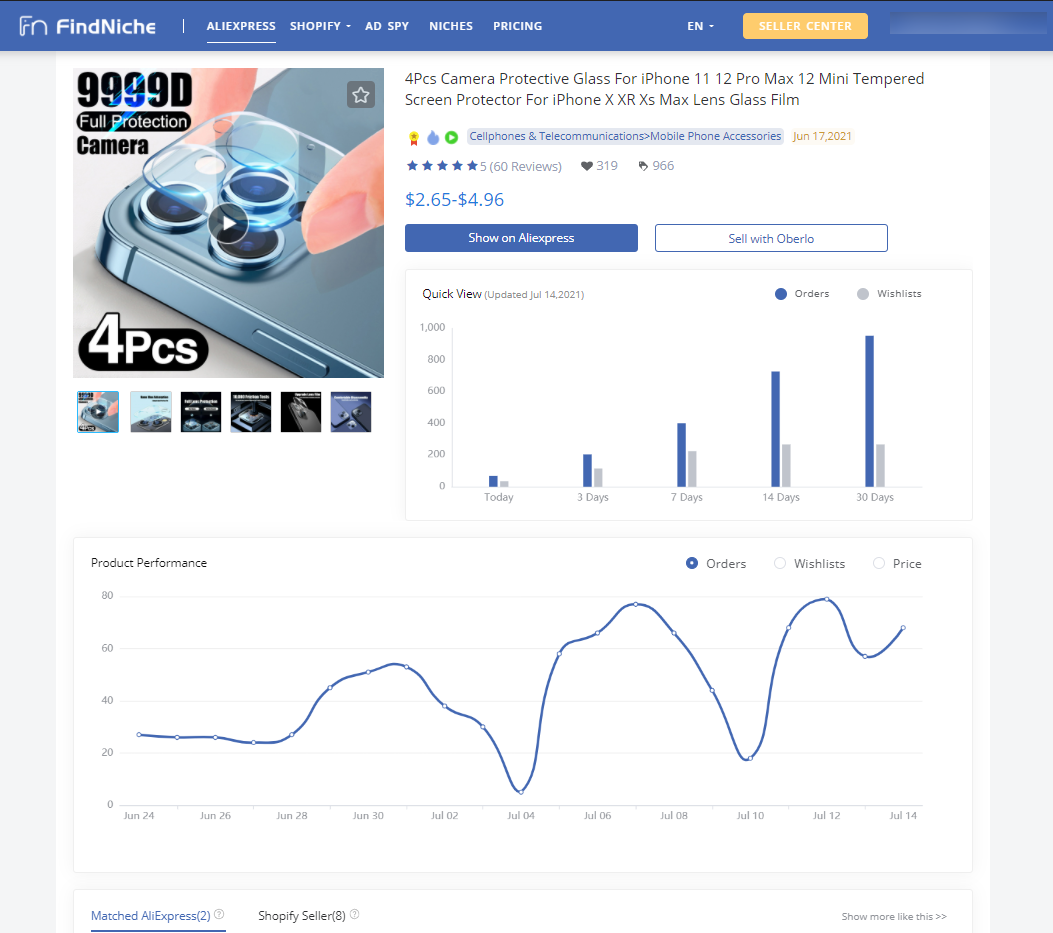 Top Dropshipping Stores of Shopify. FindNiche has analyzed almost all of the Shopify stores around the world. Here you can track Target Country, Ads Count, Facebook Page Like, Alexa Rank, and the total number of Ads of your competitors or top dropshipping stores.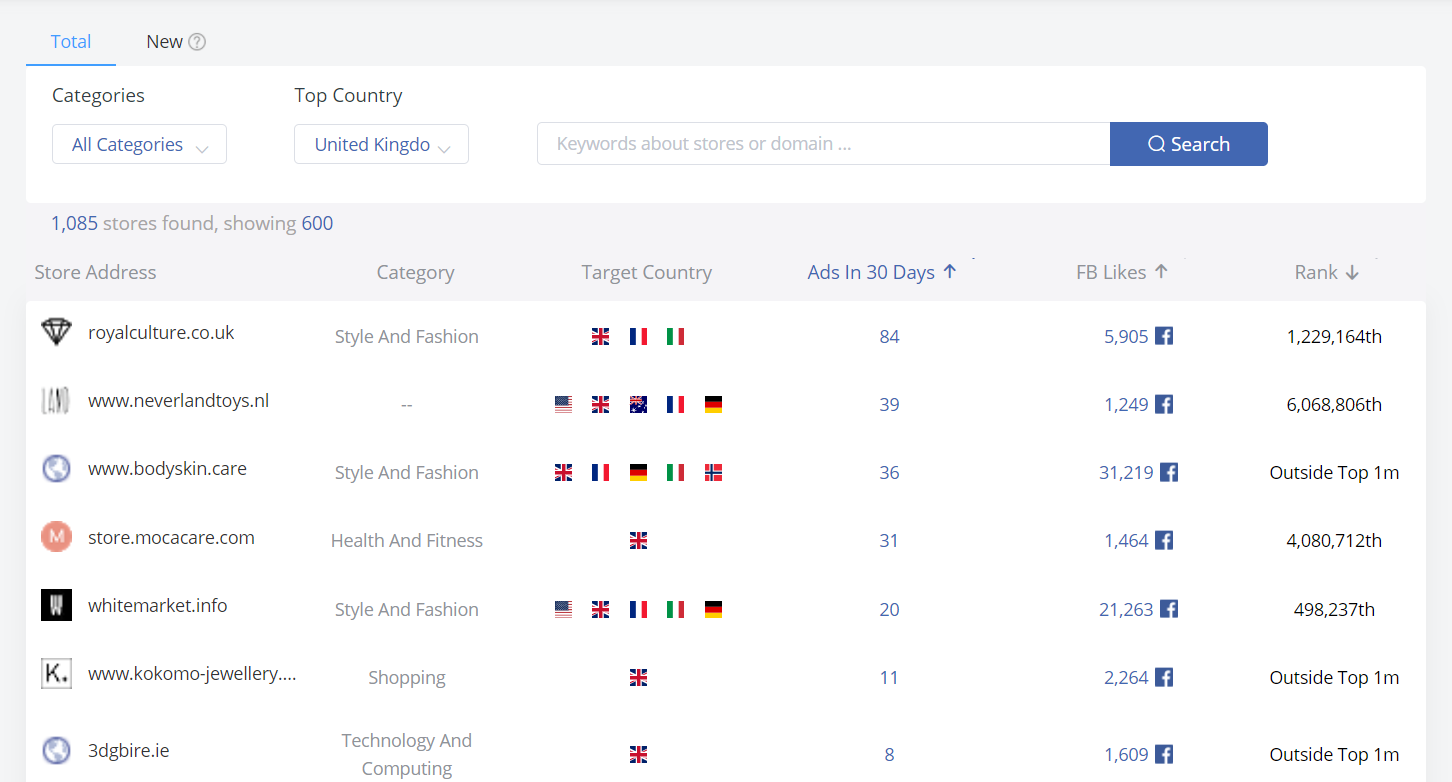 Data for niches and products were created by a powerful AI algorithm. Using FindNiche helps you to quickly get reliable analysis results about dropshipping niches and products.

AdSpy. FindNiche is also a Facebook Adspy tool. It includes ads from Facebook, Instagram, and YouTube. You can search and filter by ad types, countries, formats, CTA, date ...

Compared to searching for ads on Facebook, using this tool will save you more time. You can get niches and ideas with social proof and real-time data.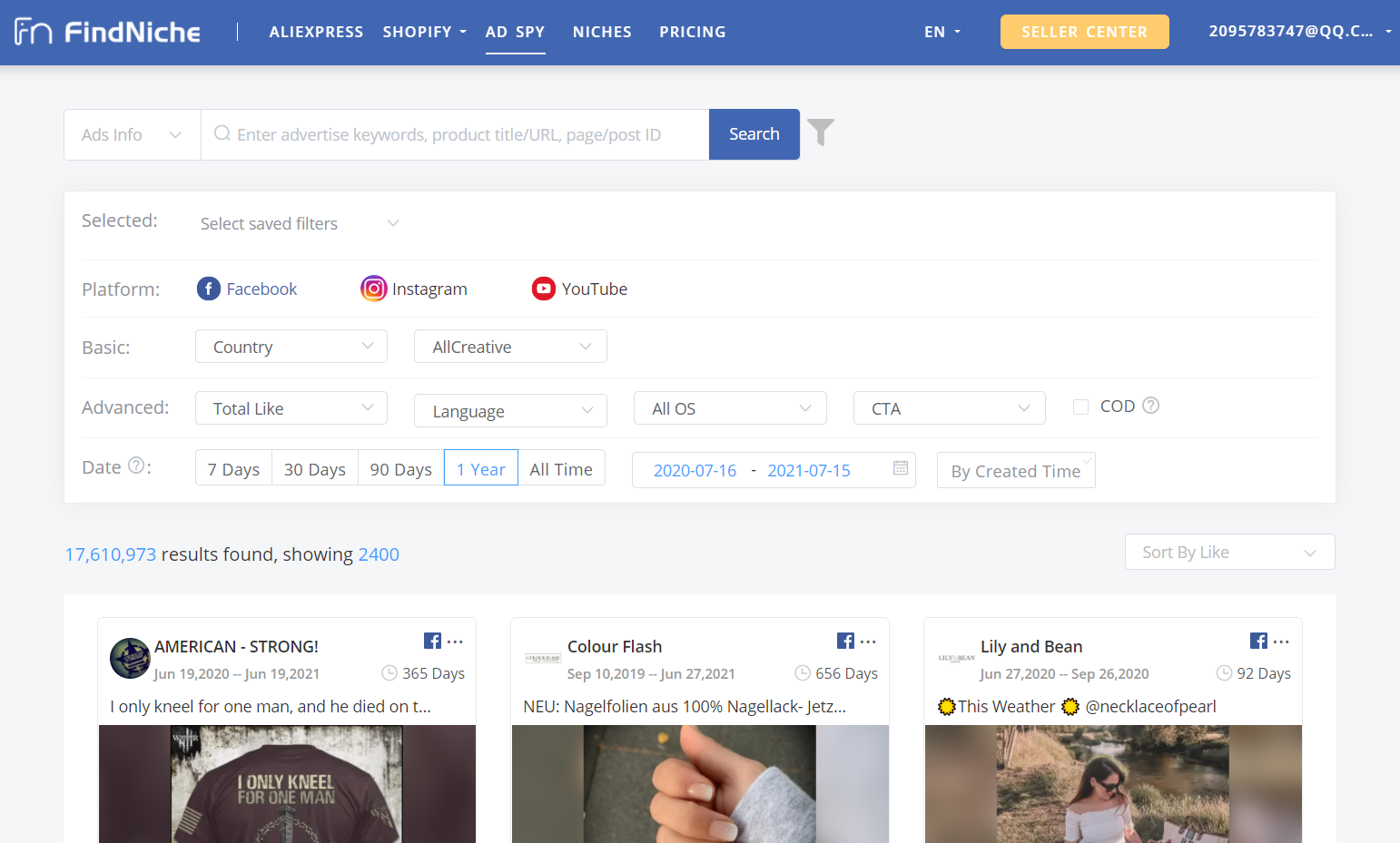 Facebook
Here let's talk about how to use Facebook search to find hot dropshipping products instead of using an Adspy tool.

Facebook is a great social marketing platform for online sellers. They use Facebook video posts to drive traffic. Half of these posts contain certain keywords. We can use these keywords to find these video posts, and then based on some data analysis, find potential hot posts.

Search by discount information keywords. For example, searching by 50% off free shipping. Then after searching, select the video tag, sort by most recent, and find posts with more views.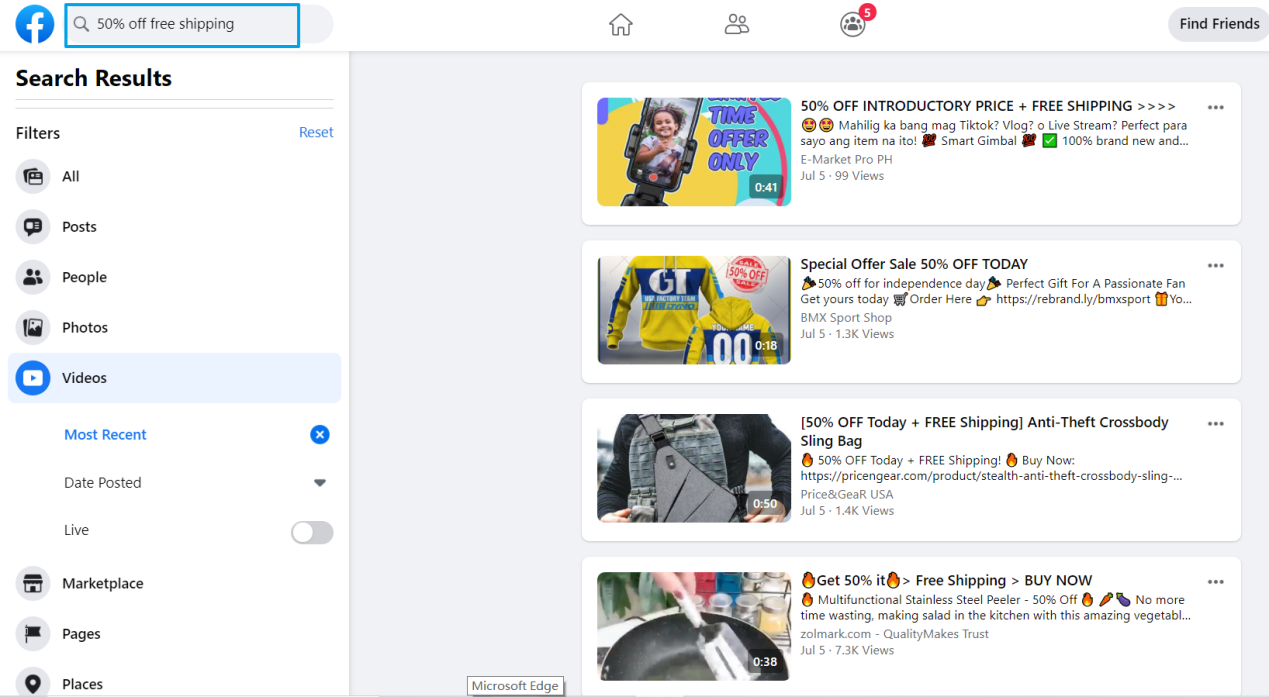 Find potential hot products through data analysis. If there are comments on this video recently, it means that the product is not saturated. It would be better if the share times account for a high proportion of views.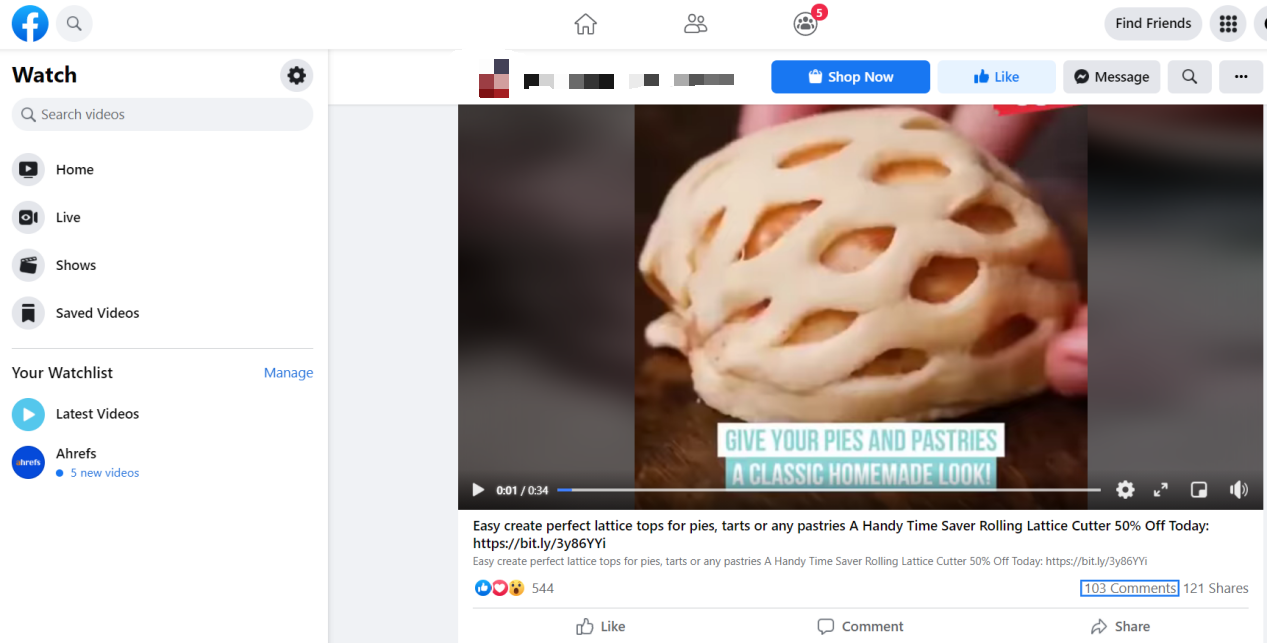 Check the price on AliExpress. When you find a hot product in the post, you can go to AliExpress to check the price by searching the product title. Generally, the price is much lower on AliExpress. Then find a dropshipping supplier that provides a more reasonable price and fast shipping time.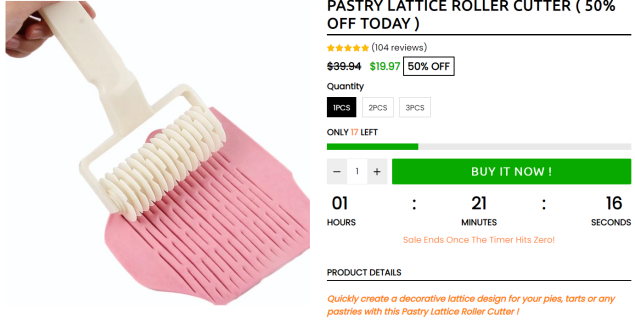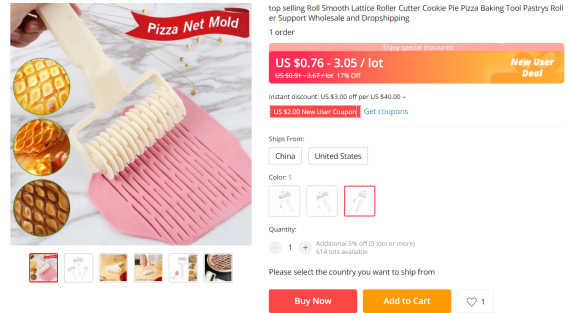 Google Trends
Although Google Trends is not a tool for in-depth data analysis, it is very useful in finding niches, market research, marketing strategies and tracking trends, such as doing key research, learn about the brand and product trends, and competitor analysis, etc.

Then let's talk about how to find niches and winning products by Google Trends.

The trend of popularity over time. Enter product keywords and search you will get the trend of popularity over time.

Words with the highest popularity score 100 points; words with half popularity score 50 points; words without sufficient data score 0 points. You can also choose a reference product for popularity comparison.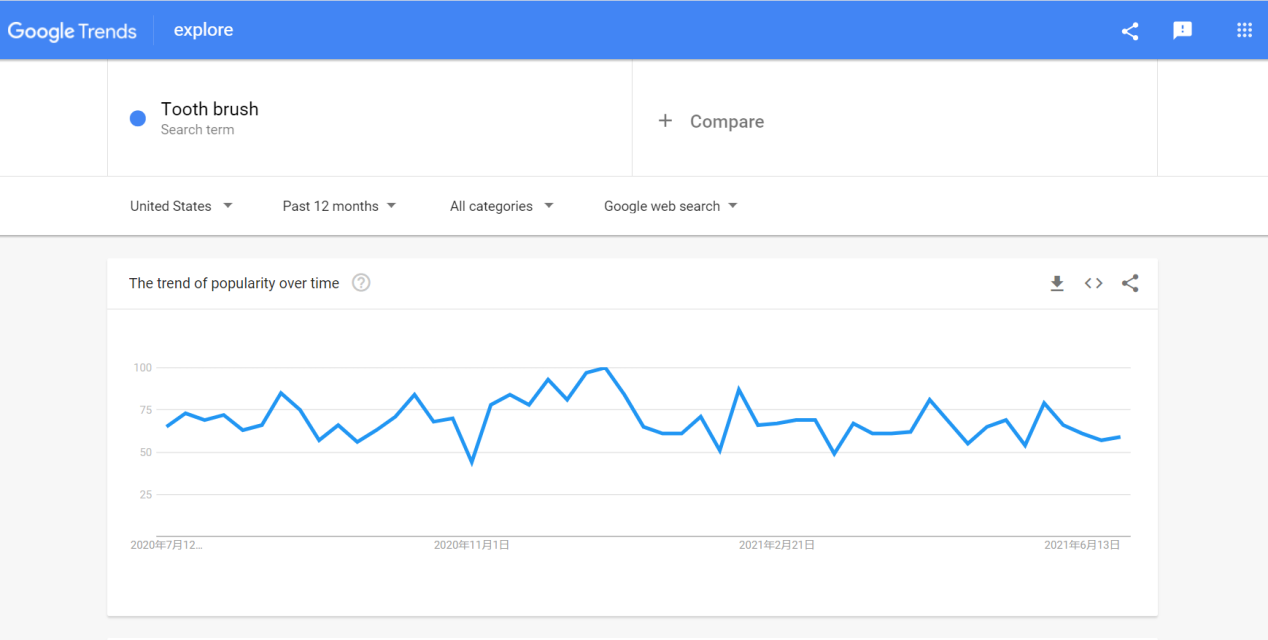 Geographic popularity. This feature can help you determine where the audience base of a niche comes from. You can target your product ads to regions with high popularity.




Related topic and queries. You can browse which products or topics have increasing popularity. And these results can provide references for your marketing.



If the search trend of a niche is higher, it may mean that the market demand is greater.
When you find a product you have never seen before, you can use Google Trends to determine whether it is a new product or an improved product.

Pricing Ranges
After you have done the dropshipping product research, you need to focus on the product price of your competitors, the shipping price, the marketing cost, and other costs. So a reasonable pricing range is your first step to make a profit.

The price of the product you sell is generally three times the cost of the product.

Dropshipping Suppliers
To make your dropshipping business more profitable, you must need a reliable dropshipping supplier that can source high-quality products at an affordable price.

There are a variety of dropshipping platforms that work directly with Chinese suppliers like 1688, Taobao. SourcinBox is one of the dropshipping platforms, offering premium & reliable fulfillment services. Send sourcing requests like product links or photos to SourcinBox. It can source products at lower prices. The products will be connected to your Shopify/ Woocommerce stores.

Shipping Times
The shipping time could be very long when you dropship from China. To ensure that your customers can tolerate the shipping time before placing an order, you should write the approximate shipping time on your website.

In addition, you can buy inventories on SourcinBox to shorten the processing time and ship products with multiple shipping options to shorten the shipping time. The shipping cost depends on the product weight, shipping method, and the delivery country.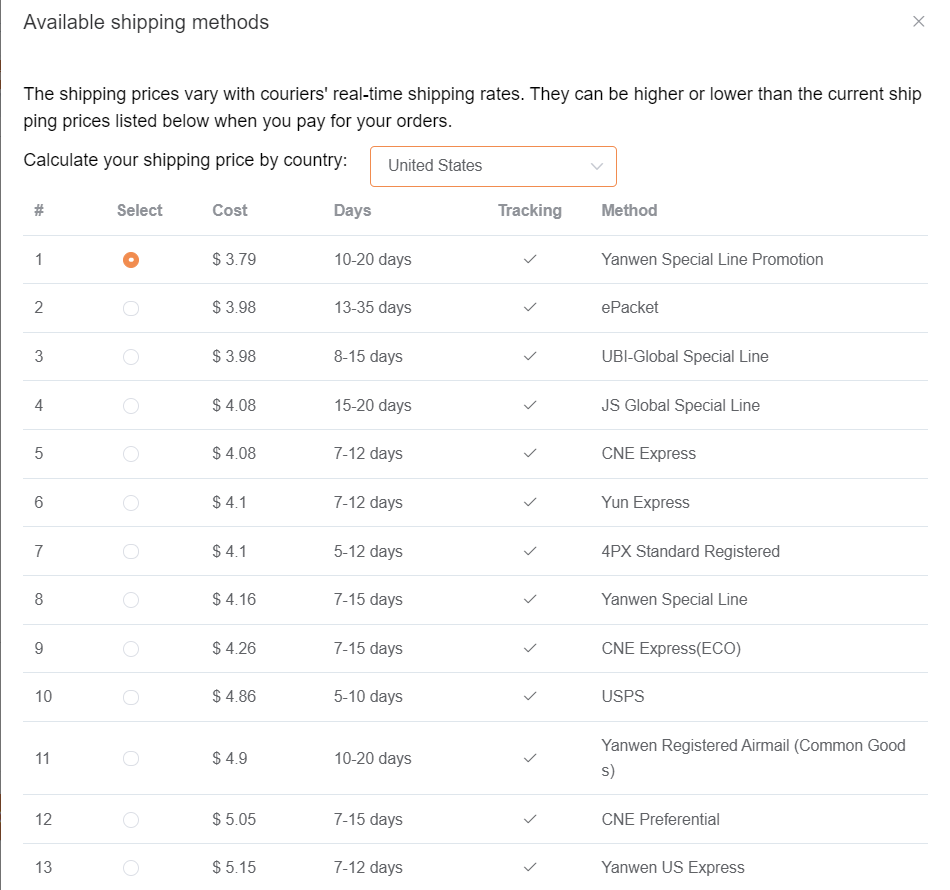 4-7 Days to the US, France, Germany, and the UK with the fastest shipping method.

Generally speaking, finding the best dropshipping niche may require constant experimentation because there is no single correct way to follow. Dropshipping tools can save you a lot of time and costs.